Free delivery note generator
It's important that you have proof of delivery for everything you ship as a business, and this is where a delivery note or proof of delivery template comes in. A delivery note is a document that you'll send with a shipment of goods. Once your customer gets the shipment, they'll sign it and return a copy to you.

Using software to generate delivery notes with a template and then sending the notes online is a fast way for your customers to receive the delivery note and return it to you. You want to send uniform and complete delivery notes with every shipment, and Billdu's delivery note maker app is an easy way to create and send them.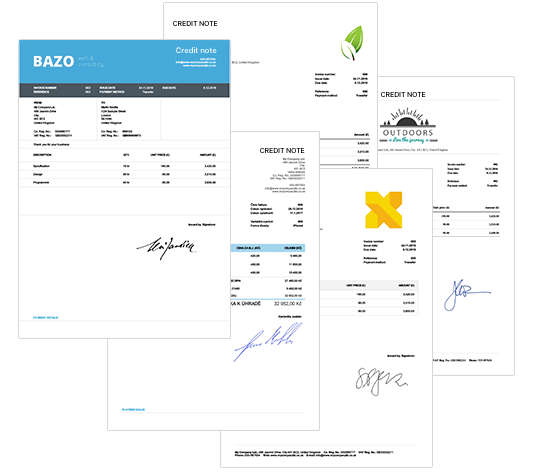 Benefits of Using a Delivery Note Template
There are several benefits to using a delivery note generator to create your custom notes. We've picked out the biggest ones below.
Consistency - You'll be able to create consistent delivery notes using a template. If you upgrade in Billdu, it'll even save your settings for every delivery note you send out with your business information, preferred colors, and logo.

Saves Time - Generating delivery notes using other programs can be a time-consuming process. With Billdu's delivery note maker, you follow a few simple steps to fill out the delivery note fields. It guides you step-by-step through the process to ensure you don't miss anything.

Convenience - The cloud-based software suite will save your delivery notes to a centralized database that makes tracking and checking them easy. You can check that you sent them out, keep your customers separate, and monitor your shipment values.

Lowers the Chances of Mistakes - When you start using a template, it'll automatically populate the total plus tax. This reduces your chances of mistakes, and it lowers the possibility of having discrepancies later down the line.
How to Create Delivery Notes Online with Billdu
Creating delivery notes online is easy with Billdu's free delivery note maker. You don't have to create an account to generate and download a delivery note. However, we do recommend upgrading and registering for an account so you can save and track your delivery notes.
1. Logo - You can customize your delivery note by adding your logo to the top corner. If you want to add custom colors to match your brand, you can do that too.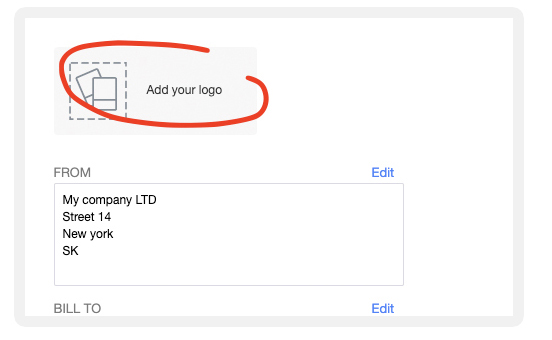 2. Issue date - When you generate the delivery note, the issue date will automatically fill in, but you can change it to your preferred one.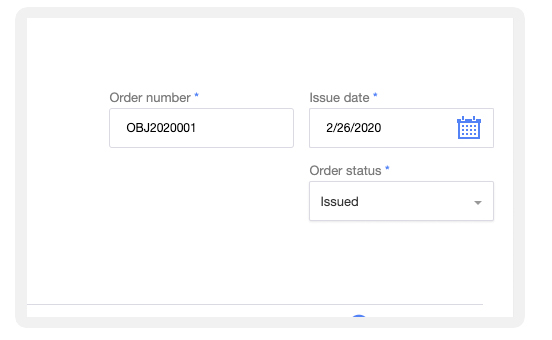 3. From - Fill in your relevant company details like the name, address, phone, tax registration number, and email.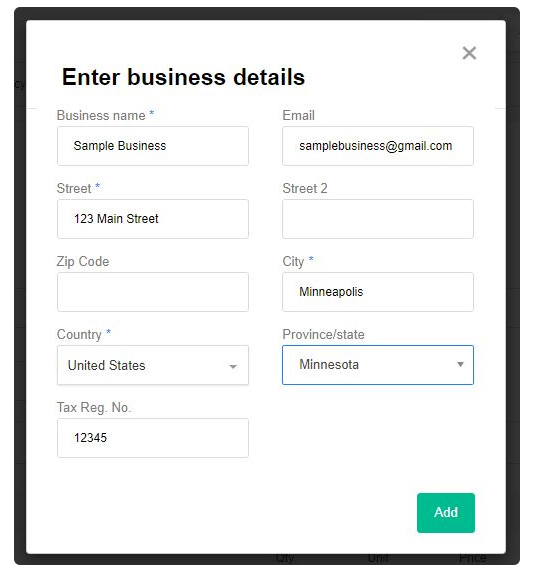 4. Bill To - Fill in your customer's details. Include the customer or company name, phone, address, email, and tax number (if known).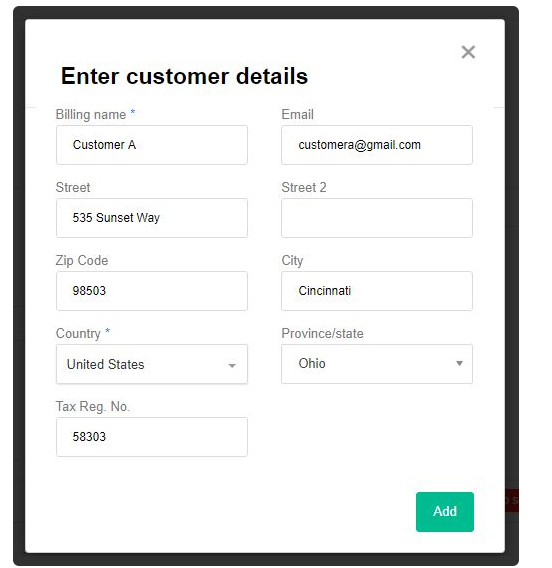 5. Items - The items field should encompass everything you sent in the shipment. Be very detailed here and include each piece, the quantity and unit number.

6. Notes - The notes section is another important area to fill in. List all of your payment details and terms. Be sure you include what happens if the client claims things aren't in the shipment. Also include contact numbers.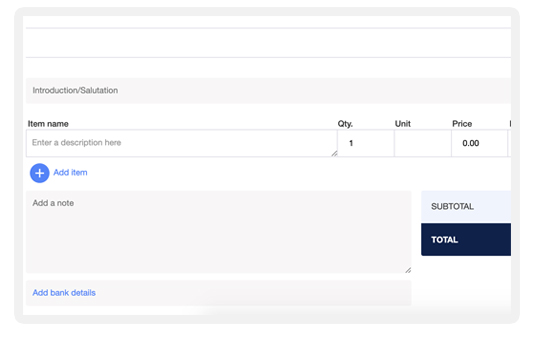 Upgrade to Billdu's Mobile App to Generate Delivery Notes Online
When you create your first delivery note, consider registering for a Billdu account and getting the mobile app. When you upgrade, it gets even easier because the platform will save all of your relevant business details, customization options, and your client's information. This makes generating delivery notes easier.

The app lets you access your delivery notes at any time. The cloud-based software, which can be used with iOS and Android devices, lets you generate, check, and send delivery notes on the go. You'll also see when the customer sees your delivery note, and they can sign and return it to you.
Features Your Delivery Note Has to Have
No matter how you choose to create your delivery notes, there are several important features you want to have. These things include:
Description of the Goods - Everything you send should have a description that includes the item name, amount, and price.

Customer Details - The customer's name and relevant contact details.

Date - The issue date should be very prominent. The day you deliver the goods should also be very clear.

Seller Details - Your name, address, and other contact information.

Signature - While this is optional, it's a good idea to have the buyer sign a copy of the delivery note and return it to you confirming they received the order and it was complete.
Frequently Asked Questions About Delivery Notes Generator and Delivery Note Templates
Q: What do you use a delivery note for?
A: Your delivery note will confirm that the buyer received your shipment. The buyer or buyer's representative will sign the delivery note when they get their order. The seller then gets a copy to use as proof of delivery.
Q: Does using a proof of delivery template save you time?
A: Yes, especially if you upgrade. Once you generate your delivery note, it saves your customer's details. This way, all you have to do is click on it, and it'll automatically generate the relevant details and fill them in. As a bonus, the template will reduce the chances of making mistakes. If you have recurring proof of delivery notes, Billdu can automatically generate them with the correct amount of tax or different currencies.
Q: Is this delivery note generator free to use?
A: Yes, this online delivery note generator is completely free of charge. If you decide to register and use all Billdu features, you can select a plan starting from $3.99 which will enable you to create unlimited number of delivery notes and the delivery notes you generated will be all accessible online or via our mobile app.
Q: Can I customize the looks of this delivery note template?
A: Sure, at the very top of this delivery note generator you can find settings. Here, you canswitch between the five delivery note templates we offer. Also, you can set the color of your delivery note here.
Q: Do you support more languages and currencies?
A: Absolutely. Again, in the settings at the very top you'll find a dropdown with all the languages we support. Choose English, Spanish, French or one of the other 16 languages available. You do not need currency for your delivery note but, in the Settings tab, you can again choose one of the dozens of supported currencies.