CRÉEZ DES DEVIS GRATUITS EN LIGNE AVEC LE GÉNÉRATEUR DE DEVIS DE BILLDU
Créez et envoyez des devis gratuits à vos clients en utilisant nos modèles de devis. Gagnez de nouvelles affaires grâce aux devis professionnels créés avec le générateur de devis gratuit de Billdu. Utilisez le générateur de devis en ligne ci-dessous ou découvrez les avantages de l'envoi de devis électroniques et de la création de devis gratuits grâce à notre logiciel en ligne.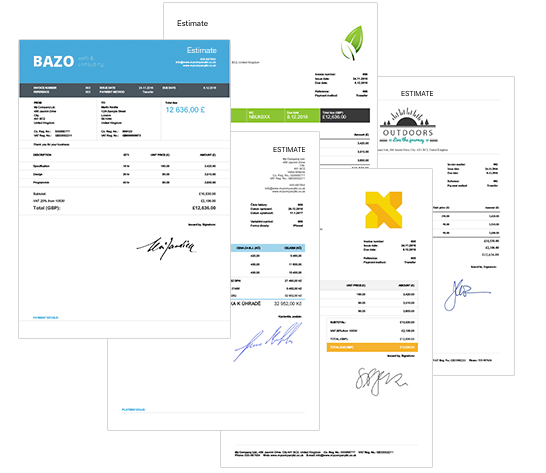 Benefits of Using an Estimate Generator
For any business, organization is the key to maintaining healthy finances. This means that you want to streamline your operations using the necessary paperwork, including estimates. Several excellent benefits of using an estimate generator like the one Billdu offers includes:
Tracking - Keep track of your estimates, customers who accepted your estimate, outdated ones, customers you invoiced, and people you issued estimates to. This tracking capability will keep your paperwork in order and so you can ensure your customers pay you.

Professionalism - Having a consistent invoice and estimate system like Billdu will make your company look, feel, and present as a professional entity.

Reporting - Come tax time, it's essential that you keep all of your paperwork neat and tidy. Billdu's estimate creator will keep all of your necessary paperwork organized and at your fingertips. You're able to file your taxes in a timely manner, and you can rest assured that every estimate is accurate.

Time Saving - Time is money, and Billdu's software saves customers time when it comes to sorting and looking for specific estimates for a certain customer. It'll also notify you when a customer views or accepts your estimate.
How to Create Free Estimates with Billdu's Online Estimate Creator
One of the great points about the free estimate generator is that you don't need a Billdu account to use it, making it easy to access this useful tool quickly. Simply start entering details into the prepared free estimate template above.
1. The estimate generator will prompt you to fill in your relevant details. You'll enter your business name, email, address, and tax registration number before clicking the Add button.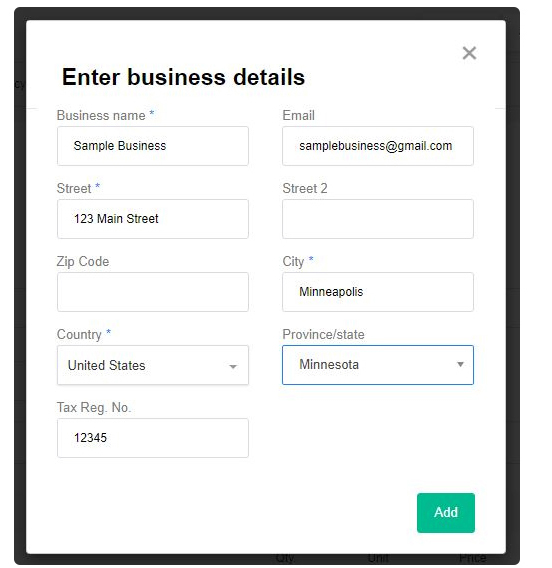 2. Next, click the "Bill to" field to fill in your customer information. You'll input the billing name, email, address, and tax registration number. Click Add to transfer it into your free estimate template.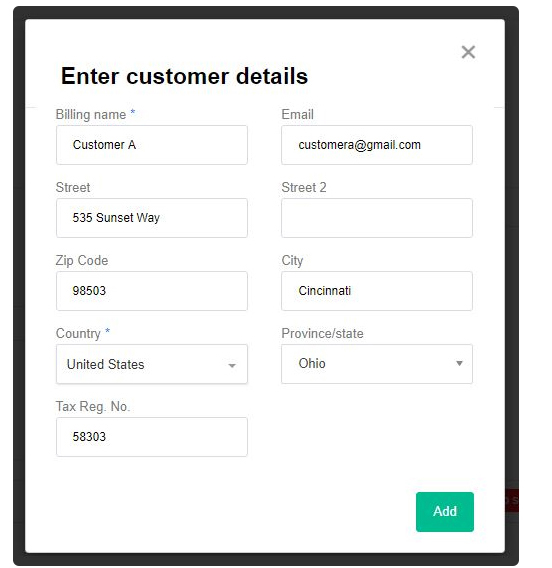 3. Add your logo, the estimate number, issue date, and due date next before moving on to the "More Options" field. The estimator generator will automatically put in today's date, but you can adjust it however you like.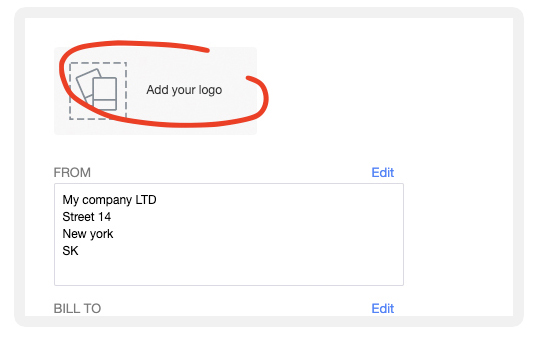 4. Next, fill in the More Options. The More Options tab will have a reference number box, payment method, order number box, and a discount box. These numbers will help to track your estimates.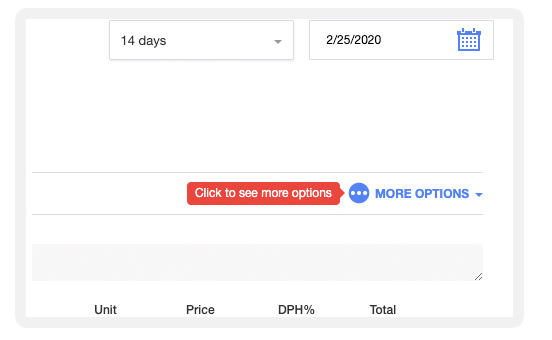 5. Under the Item Number, put in your supplies, labor, and anything that would add more costs to the estimate. You can add terms and conditions in the notes, outline how long the estimate is good for, and list any payment specifications. The generator will automatically generate a total cost.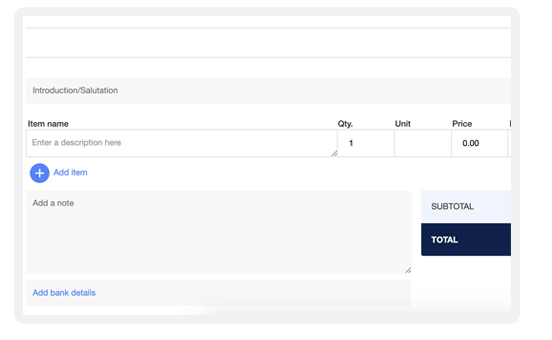 6. If you hit "save," it'll prompt you to set up an account. However, you can preview your estimate, get a shareable link, or send it by email to your customer. If you choose to set up an account with Billdu, you'll be able to track all of your documents, accept payments, check the estimate status, and more all from one centralized location on your dashboard.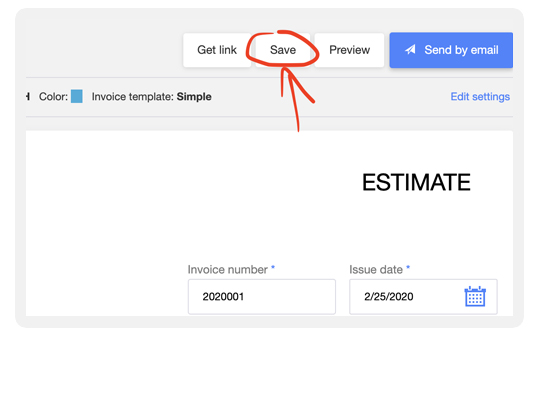 Features You Must Include on Your Your Free Estimate Template
There are several important features you should add to our free estimate maker. Our goal is to save you as much time as possible and help streamline your business practices. Consider using the following features when you generate estimates.
Business Information - Your estimate should have all of your business's relevant contact information included. This means your:
- Business name - ABN - Address - Phone - Email or fax

Price Breakdown - The price breakdown is huge for an estimate. You should list any and all costs associated with performing the job. If it's construction, you'd put the labor costs, materials, and any necessary inspections or permits. The goal is to get the estimate as close to the total costs as possible.

Schedule- If your customer wants specific materials, the estimate should also include the projected order and delivery date. This will help the customer understand the project's duration and costs.

Terms and Conditions- List how long the estimate remains valid for with any terms and conditions you have. You can make this as simple or complex as needed. If there's anything special for the project, list it.

Payment- How would you prefer your customer to pay you? Do you have certain payment methods you don't accept? What about discounts? List all of this in the payment section.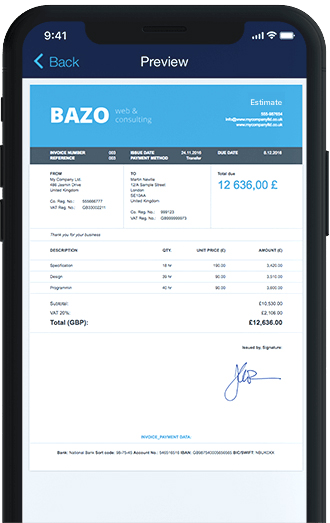 Frequently Asked Questions
Q: When should you use an estimate?
A: Estimates are valuable if a customer would like to know a general price point for your products or services. If you're not sure of the job site or scope, estimates are a great tool to help you come up with a realistic price point.
Q: What's the difference between an estimate and a quote?
A: A quote is legally binding, while an estimate isn't legally binding. If you send a quote, that's the price the customer will pay for the job, regardless of what happens. An estimate gives you more flexibility.
Q: What happens after you issue an estimate?
A: The customer can decide to accept the estimate and contact you for a quote. Many customers use estimates to see which company offers the products or services they need at the lowest price, so they request them when they start shopping around.
Q: Is this estimate generator free to use?
A: Yes, our online estimate generator is completely free of charge. If you decide to register and use all Billdu features, you can select a plan starting from $3.99 which will enable you to create unlimited number of estimates and the estimates you generated and sent will all be accessible online in your Billdu dashboard or via our mobile app.
Q: Can I customize the looks of this estimate template?
A: Sure, at the very top of this estimate generator you can find settings. Here, you can switch between the five estimate templates we offer. Also, you can set the color of your estimate here.
Q: Do you support multiple languages and currencies?
A: Absolutely. Again, in the settings at the very top you'll find a dropdown with all the languages we support. Choose English, Spanish, French or one of the other 16 languages available. You also need currency to set a currency so that it correctly appears in the estimated item subtotals and estimate total amount.